Prevention of Sexual Harassment Cell
As per the Government of India's Act, 2013 (Prevention, Prohibition, Redressal) Prevention of Sexual Harassment Cell was constituted in the college in the year 2017
POLICY DOCUMENT
To follow the guidelines laid down by the supreme court of India in the matter of Vishakha vs State of Rajasthan to ensure that woman in particular are protected against sexual harassment at all work place, be it in public or private and to create work environments that recognizes right to gender equality in working conditions everywhere. The cell ensures to provide protection against sexual harassment of woman at workplace and for the prevention and redressal of complaints of sexual harassment and for matters connected there with or incidental there to according to Government of India's Act, 2013 (Prevention, Prohibition, Redressal)
Aims and Objectives
To give information to the students and employees of the institute about the working of the cell
To frame the policy for redressal of the grievance as required time in accordance with the directives
The Cell meets twice in an academic session.
To register grievance on the basis of the complaints, if any, received.
To put the grievances before the cell and to initiate the procedure for taking suitable action.
To organize various activities and programmes acquainting the woman regarding their rights.
---
CONSTITUTION OF THE CELL
Dr. Prachi A. Rode, Presiding Officer
Dr. Swati Wakode , Member
Mrs. Megha Gandhre , Member
Mrs. Chhaya Thokal ,Member
---
Procedures of Registration of complaints
Any aggrieved woman may take in writing, a complaint of sexual harassment at workplace to the Internal committee if so constituted within a period of three months from the date of last incident.
Procedure of Inquiry into complaint
Subject to be provisions of section 10, the internal committee, as the case may be shall, where the respondent is an employee, proceed to make inquiry into complaint in the accordance with provisions of the service rules exist, in such manner as may be prescribed on in case of a domestic worker.
Forward the complaint to the police, within a period of 7 days for registering the case under section 509 of the Indian Penal Code (45 of 1860) and any other relevant provisions of the said code where applicable
NOTE :
All formalities and actions will be taken as per instructions as laid down in chapter V, Clause no. 73(10) of Maharashtra Public Universities Act,2016 and the Sexual Harassment of woman at workplace (Prevention, Prohibition, and Redressal) Act 2013
Activities
2022-23
08/03/2023 -Motivational speech by Mrs. Manisha Bawankar was organized on the occasion of International Women's Day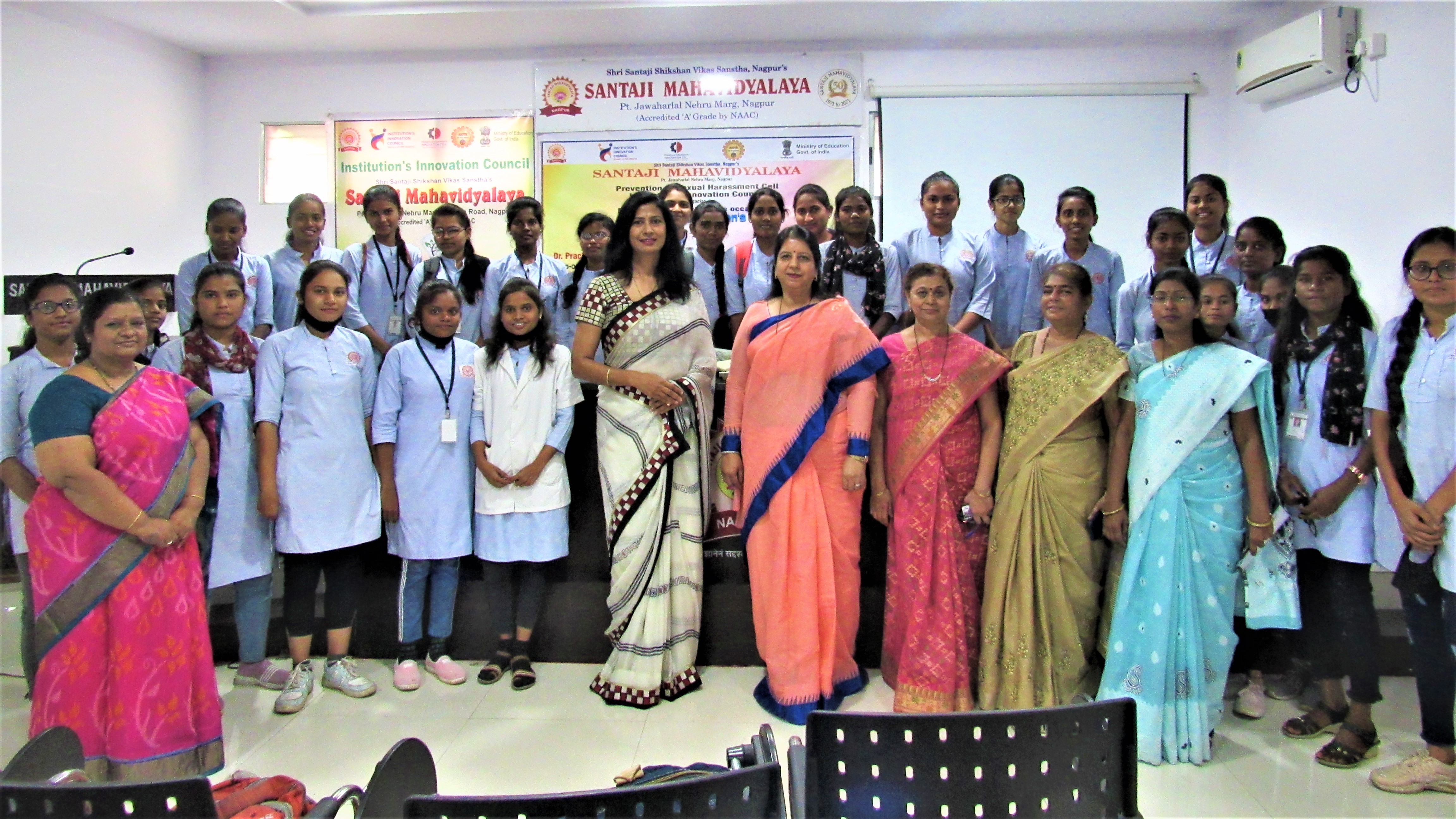 2021-22
08/03/2022 – International Women's Day.Mrs.Sana Pandit Motivational speaker, Columnist and Counsellor was invited as Chief Guest of the program. On this occassion Rangoli and poster making competitions were held. Large no. Students of the college attended the program and participated in the competition with COVID-19 protocol.


04/02/2022 – Webinar on Gender Equality for development of society and nation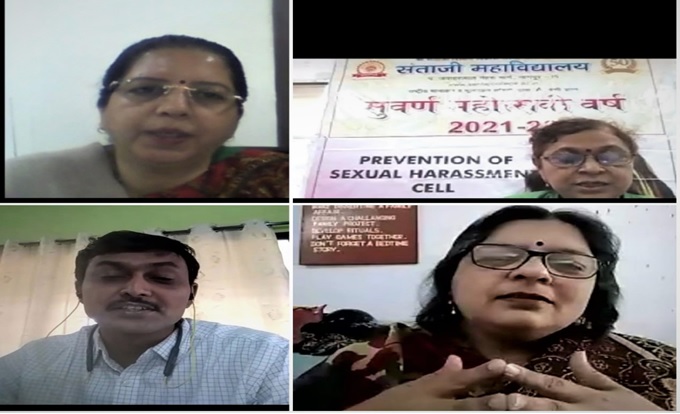 2020-21
International Women's day Program…
Webinar on "Safety Measures for Safe Woman hood" on 8 March 2021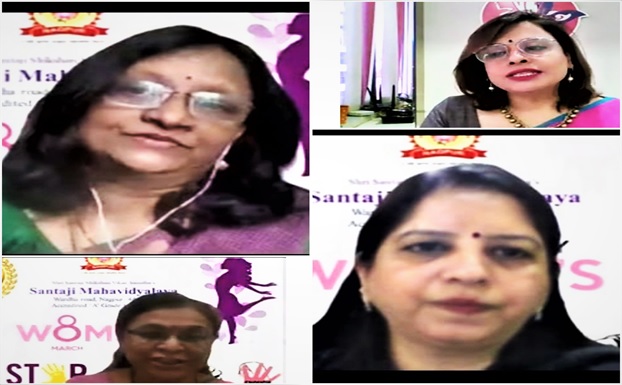 2019-20
International Women's day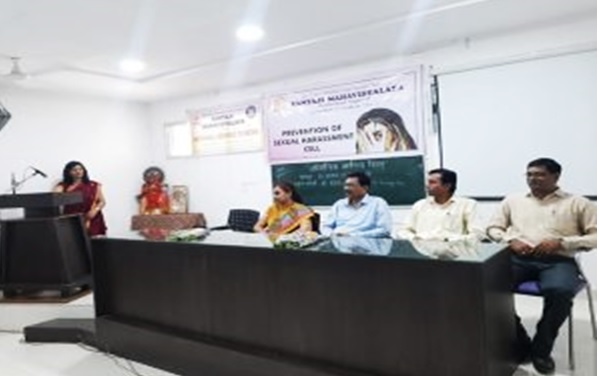 08/01/2020 :Organization of 'Precautions while making Investments' by Dept. of Sociology and Prevention of Sexual Harassment Cell of the college as a part of Police Raising Day Week.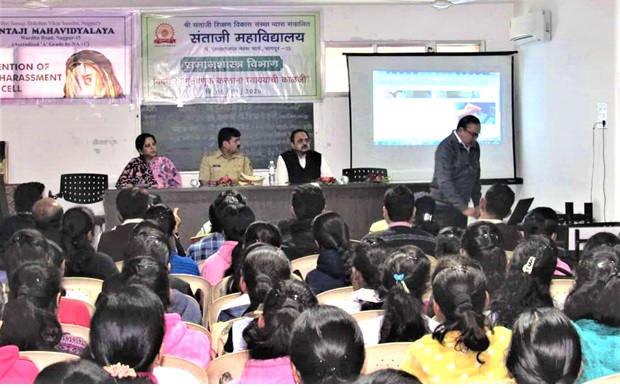 2018-19
02/03/2019- Guest lecturer on "Woman Awareness about their rights"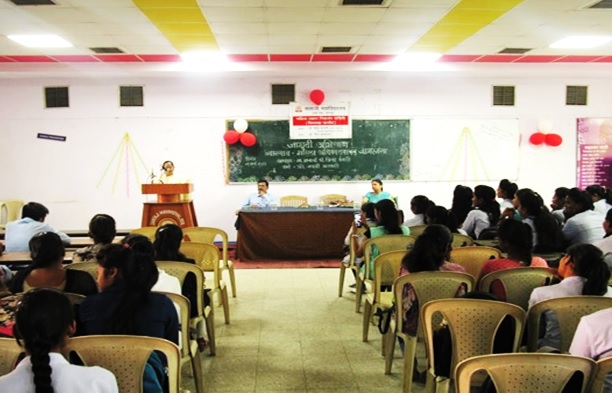 14/08/2018 – Adolescent and Youth Program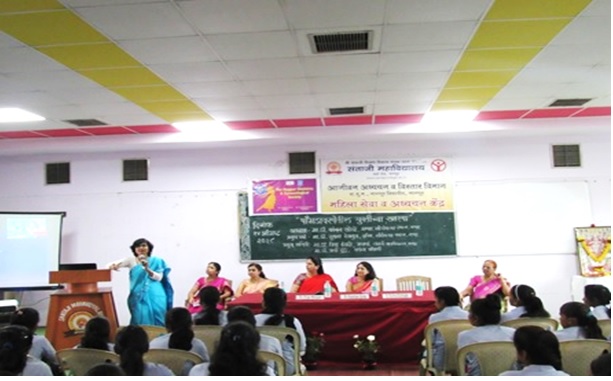 19/09/2018 – Guest lecturer by Miratai Kadbe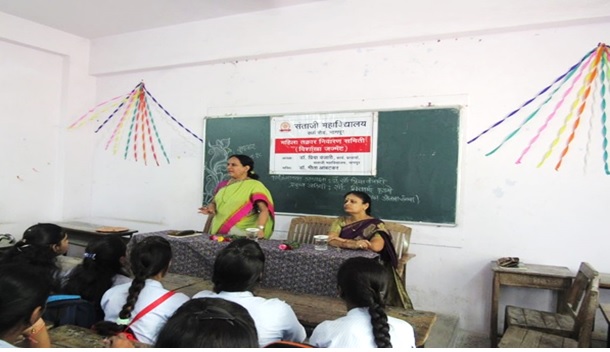 2017-18
27/07/2017 -Workshop on Sexual Harassment of Women at Workplace